Harry Potter Turns Letters Into Food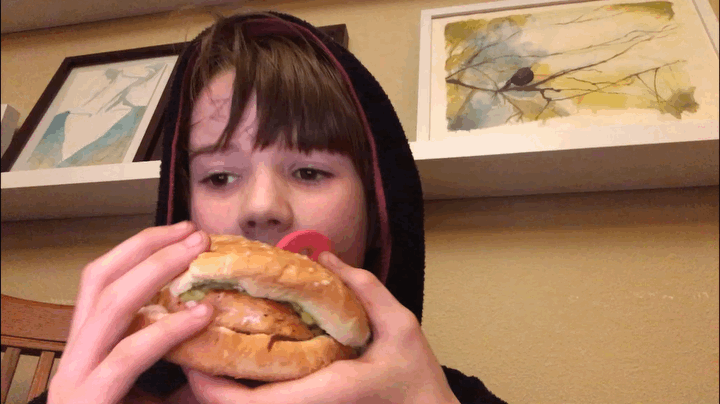 Harry was walking down the spiral staircase, at one of the stone towers when all of a sudden a bucket of letters appeared! And Harry spelled burger out.       
And then Harry yelled "Orthographia!" and it turned it into a burger
Then Harry tossed the burger down the stairs, it landed bottom down on the muddy floor.                                                                                                            Then Harry ate it…
To much meat there is, pure meat with hint of bread it tasted like.
The meat is to non-evil, consuming all my empire love, now I'm a Jedi. ):